LEADERS IN TRENCHLESS TECHNOLOGY
The key to cost-effective completion of an underground repair is to select the correct trenchless solution for the specific problem. Stephl Engineering is a proven expert at repairing buried pipes and manholes without digging and we are the recognized leader in this technology in Alaska. We know that a trenchless method that is successful elsewhere may not be applicable in Alaska, due to many factors. These include extra depth of bury, mobilization costs, lack of locally available equipment and expertise, lack of proper support equipment, shipping costs, small quantities, etc. Stephl Engineering has designed over 150,000 feet of trenchless pipe repair projects in communities and military installations across Alaska that employed technologies such as:
Cured in place pipe lining (CIPP) for water and sewer mains
CIPP point repairs
Sliplining
Pipe bursting
Bypass pumping
Manhole rehabilitation
Annular space grouting
Sewer structure interior coatings
Construction of underground pipelines using horizontal drilling/boring methods can be cost-effective and feasible depending on the specifics of the project. A very thorough geotechnical investigation is important to reduce the risk of unforeseen problems. Glacial till soils and high groundwater found in parts of Alaska can be challenging for some drilling methods.
Examples of this technology that have been designed by Stephl include:
Horizontal directional drilling (HDD)
Pilot tube microtunneling (PTMT)
Auger boring
Pipe ramming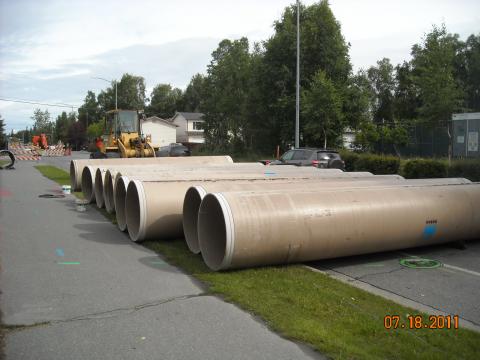 TURNAGAIN SEWER INTERCEPTOR SLIPLINE
The 3,150 LF Turnagain Interceptor Sewer Project in Anchorage included rehabilitation of an existing corroded 4-foot diameter concrete pipe using sliplining technology. To save money, the sliplining work was completed in a live flow condition while 11 million gallons per day was running through the host pipe. Construction on the $1.7 million project was completed in 2011.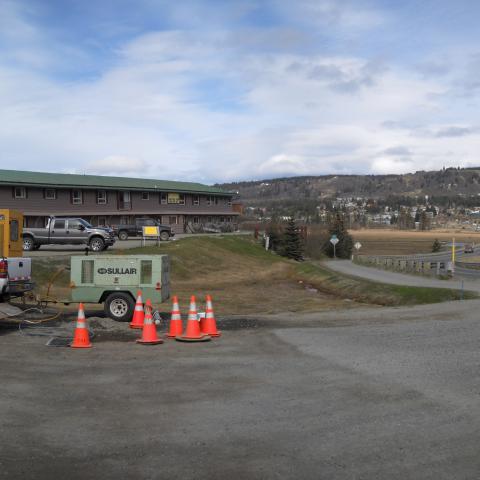 HOMER SEWER CIPP
The 34,000 LF Homer Sanitary Sewer Design-Build Project included inspection and upgrades to sanitary sewer lines within the City core area. The project included review of the CCTV inspection data and upgrading of 18,000 of the sewer main using cured in place (CIPP) lining methods. Construction work on the $1.2 million project was completed in 2011.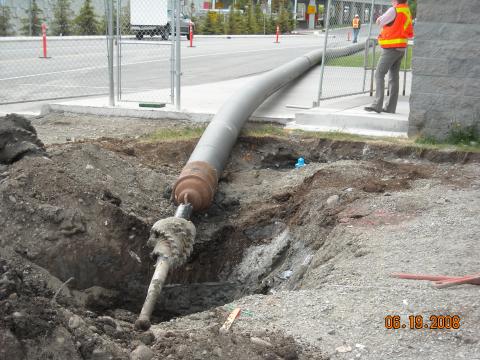 ANCHORAGE AIRPORT HDD
The 600 LF Anchorage Ted Stevens International Airport HDD Water Project included the installation of a new 12-inch diameter water main under the jet aircraft ramp between the North and South Terminals. Horizontal directional drilling was chosen to minimize disruptive excavation in the busy aircraft ramp area. The new water main was installed under a 3-foot thick concrete slab and under numerous communication and fuel line utilities. Drilling work was successfully completed in 2008.