Stephl Engineering has completed many types of civil engineering projects in the last 20 years. We are proud of our experience with facilities that are constructed in rivers and marine locations. Examples of our civil engineering services include:
Sewer flow monitoring
Landfill expansion
Marine and river pipe crossings
Infiltration and inflow evaluation
Manhole rehabilitation and coatings
Sewer siphon design
New water and sewer installations
Flow capacity analyses
Water and sewer permitting
Construction Administration(CA/CM)is a fundamental aspect of any successful project. Stephl Engineering is involved in this phase on over 80 percent of our design projects. We focus on ensuring that the work is constructed to the standards expected by the project owner. Tasks completed by our staff include onsite inspection, quality control, submittal review, documentation of the construction phase, pay estimate preparation, public involvement, administering project meetings, change order preparation, final inspections and project closeout. We work hard at promoting communication between construction project stakeholders, and completing successful projects to the satisfaction of project owners.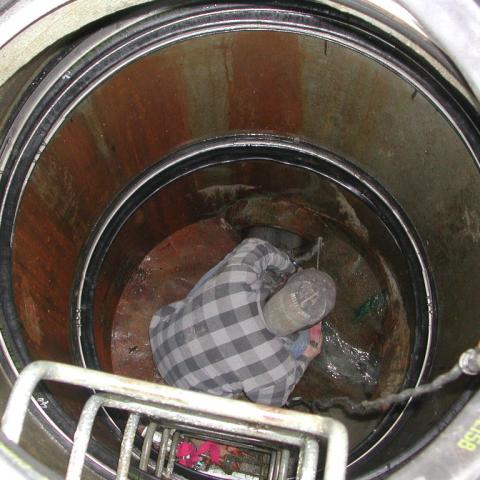 GIRDWOOD INFILTRATION AND INFLOW STUDY
For the Girdwood, Alaska Sanitary Sewer Collection System Infiltration and Inflow (I&I) Project, Stephl Engineering developed a multi-year flow monitoring program to determine when and where excessive runoff was entering the sewers. The 160 inches of annual precipitation, combined with high snowmelt runoff and high groundwater, was increasing sewer flows into the treatment plant by threefold during peak storms. The project included rehabilitation of 450 manholes, CCTV inspections, sewer main repairs and sewer service repairs.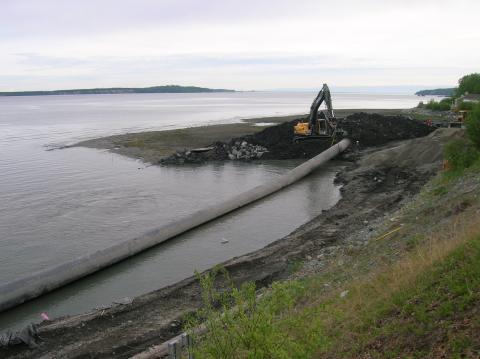 CHESTER CREEK FORCE MAIN
The 650 LF Chester Creek Force Main Relocation Project in Anchorage included the design of two 30" and 42" diameter sewer force mains located under the creek and in the Cook Inlet tidal zone. The installation of HDPE pipe using a "float and sink" method was utilized. The $1.4 million project was constructed in 2007.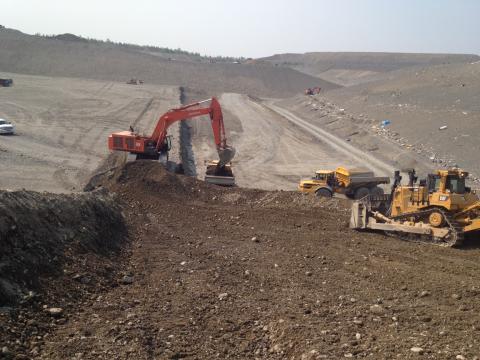 ARL CELL EXPANSION CM
Stephl Engineering has provided CA/CM services on five landfill cell expansion projects at the Anchorage Regional Landfill from 2009 to 2016. The tasks included managing the onsite inspection staff, pay estimate evaluation, submittal design clarification coordination, documenting the construction work, claim evaluation and administering the construction contract. These projects cost a total of $22 million to construct.