Condition Assessments include investigating and evaluating an existing utility system or pipe to document its condition or cause of problems. Stephl Engineering often utilizes closed-circuit television camera (CCTV) equipment supplemented with a physical inspection of the pipe to determine a system's condition. Our staff has inspected and evaluated the condition of over 600,000 feet of sewer and water mains in Alaska. Correctly identifying the failure mechanism in a pipe system is a critical component in selecting the proper repair method.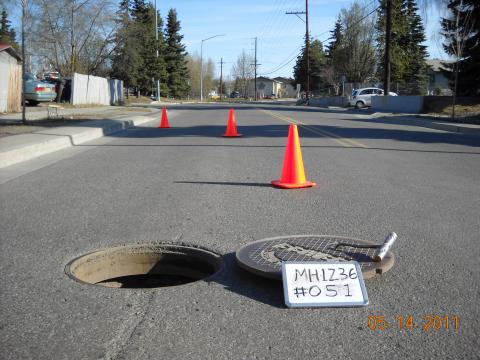 WONDER PARK SUBDIVISION SANITARY SEWERS
Stephl Engineering prepared a sanitary sewer condition assessment report for the AWWU Wonder Park Water and Sewer Upgrade Project. CCTV crews working under the direction of Stephl Engineering completed the inspection of 18,000 feet of sewer main in 2011. The project also included 92 manhole inspections. A technical memorandum was prepared with recommendations and estimated costs for repairing defects in the sewer pipes.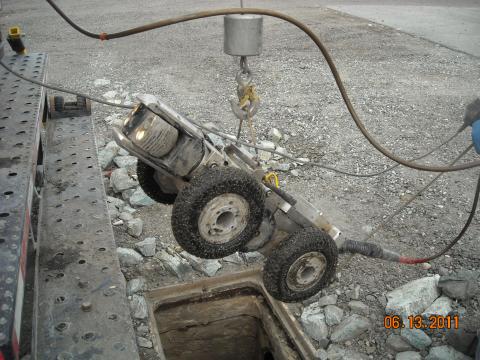 TED STEVENS ANCHORAGE INTERNATIONAL AIRPORT STORM SEWERS
Since 2008, Stephl Engineering has managed the CCTV inspection and prepared condition assessment reports for approximately 60,000 feet of storm sewer pipe and 350 manhole structures located under the jet ramps and taxiways at the Anchorage Airport. The projects consisted of cleaning, inspecting, and videoing storm sewer pipe and manhole structures to determine their condition. We reviewed the inspection data, prepared defect summaries and completed Condition Assessment Reports that described the condition of the system and identified where repairs were needed.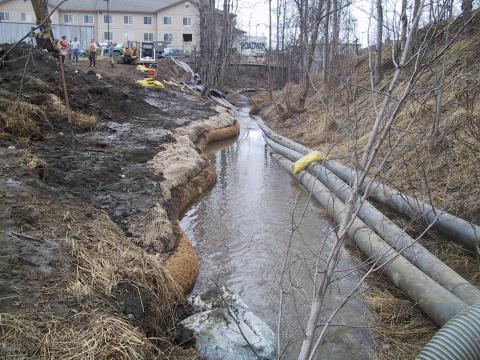 FISH CREEK SANITARY SEWER TRUNK
Since 1999, Stephl Engineering has completedCCTV camera condition assessments and designed repairs on the 19,000 LF Fish Creek Sanitary Sewer Trunk pipe for the Anchorage Water and Wastewater Utility. The 50-year-old 24 to 36-inch corrugated metal (CMP) sanitary sewer pipe was found to have many problems but was not in as poor of shape or as badly corroded as was described in earlier engineering studies.